TuWillows Studios features a talented group of artists specializing in digital and traditional art forms. Each artist brings a unique style and perspective, resulting in a diverse range of artwork. From intricate character designs to stunning landscapes, our artists create captivating pieces using both modern and traditional techniques.
Shannon Mcdowell (Owner and In-house Artist)
Shannon McDowell is an AI Digital Artist and Graphic Designer with a passion for bringing his unique ideas to life. Now located in Colorado, he is originally from New Zealand. Shannon's passion for art was instilled in him at a young age by his mother and uncle.
It was during his time in high school art classes that he realized his true calling, though he struggled to find a place where he fit in the art world. This all changed when he discovered the power of AI digital art tools, which allowed him to fully express his creative vision and find his place in the world of art. Today, Shannon is recognized for his exceptional talent and continues to push the boundaries of what is possible with AI and digital art.


Click here to view Shannon's Collection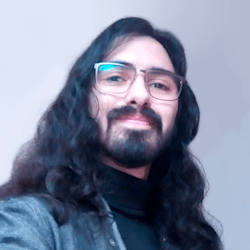 Custin (Outsourced Artist) 
Agustín Castro (Custin), the talented digital artist from Argentina who brings your creative ideas to life. With a passion for character designs, Agustín specializes in crafting unique and stunning designs for any setting, from medieval fantasy to modern-day. Utilizing his skills as a Digital Illustrator, Agustín creates custom designs that are truly one-of-a-kind. If you're looking for amazing and personalized artwork, Agustín is your man. 


Fiverr Profile Link: https://www.fiverr.com/custin?source=gig_page