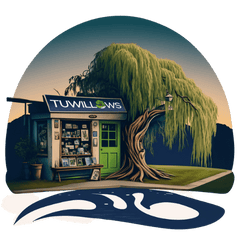 TuWillows is a digital art studio offering unique and inspiring artwork in the form of NFTs, canvas prints, and merchandise. Discover our collection and bring beauty into your life.
What our customers say about us:
Experience the love that others have found in our products and feel the passion for yourself.
Excellent quality and comfortable yet sturdy enough to use for non-gi training sessions. Highly recommended.

Gregory Henderson
Love the fit of the shirt, and the message is great. Wore this to the dojo after it arrived, the class thought it was great!

Shane Muir
Love It , Absolutely love my mugs

William Garza
Very comfy I love this hoodie it's very comfy thank you

Gordon Waye
Good and rapid service. Ordered a black one, received a red one. After service worked very well. Gave feedback and a black one was sent immediately.

Jurgen Littaye
Excellent Cap! The cap itself is a great quality and the embroidery is excellent.

Bobby Burks

We offer a full 30 day Quality, Satisfaction Guarantee and a Secure Checkout!!!

Proud Sponsor of the We Love Bujinkan Community
With every purchase you make, you join us in our mission to empower and uplift the We Love Bujinkan community. Your generosity helps us offer exciting monthly prizes, like the chance to win a commemorative mug, with the Monthly Budo Challenge. Together, we celebrate and support the passion that unites us all
Join The WLB Community On Facebook